Travel Industry Lobbying Efforts: Following up President Barack Obama's Jan. 19 announcement to boost U.S. tourism and recognition of the travel industry's contribution to the economy, the U.S. Travel Association last week unveiled "Vote Travel," a new yearlong campaign to raise its profile with travelers and among policymakers in Washington, D.C.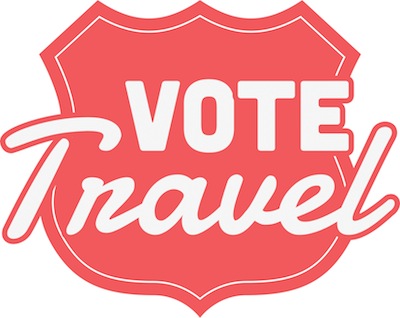 "The world is experiencing a travel boom and the United States needs to be part of it," said Roger Dow, president and CEO of the U.S. Travel Association. "The impact of the $1.8 trillion U.S. travel industry is significant and growing, which is why we are galvanizing support and asking all Americans to 'Vote Travel' this election season."
The Vote Travel campaign intentionally coincides with 2012 being an election year and provides an added opportunity for the organization to garner support for travel policy initiatives. Campaign goals include:
Building support for travel industry policy and advocacy priorities among policymakers and the general electorate;
Generating media attention surrounding the travel industry's impact on the U.S. economy, as well as state and local economies, including specific congressional districts;
Strengthening the travel industry's visibility and relevance in Washington;
Showcasing the critical importance of meetings and conventions with events during the Democratic and Republican conventions to target both convention attendees, as well as media;
Deepening relationships with travel industry partners by helping them tell the story of the travel industry's importance to the U.S. economy; and
Building additional grassroots support for U.S. Travel and the Power of Travel Coalition through social media platforms.
"Travel supports more than 14 million jobs in local communities and states across the nation," said Dow. "By casting a vote for travel, our industry can increase jobs, help our economy recover and get America moving."
Hotel Room Discounts: Room 77 has kicked off 2012 by offering travelers 10 percent off any hotel booking, any time, even off already-discounted rates, for bookings made on its site between now and Feb. 22, 2012. There are no blackout dates and there is no limit to the number of times the discount may be applied. To receive the additional 10 percent off, enter NEWROOM77 when booking.
For users with existing reservations—even if the hotel was booked elsewhere—Room 77 is offering a chance to test out its Room Concierge service, which helps travelers get the room that best matches their preferences. For those with an upcoming reservation at a three-star and above hotel, simply email your itinerary to concierge@room77.com with VIP CONCIERGE in subject line.
Additional travel news of interest:
OTAs Settle Suit by Palm Beach County – Palm Beach Post
Peek Raises Money for Planning Tourism Activities – The New York Times Bits Blog
Yoga Room Now Open at SFO Airport – San Mateo County Times
Kayak Redesign: How and Why They Did It – Tnooz
Mexico Tourism Up – Bloomberg, Travel Weekly
Travel Hiring Is on the Rise – The New York Times
Photo: U.S. Travel Association/Vote Travel
Related posts:
President Obama's Plan to Boost U.S. Tourism
Room 77 Adds Booking, Room Concierge Services
OTAs to Settle with Florida Counties Over Hotel Taxes
Mexico Tourism in Need of Good News, Pushes Mayan 2012 Promotion